Telehealth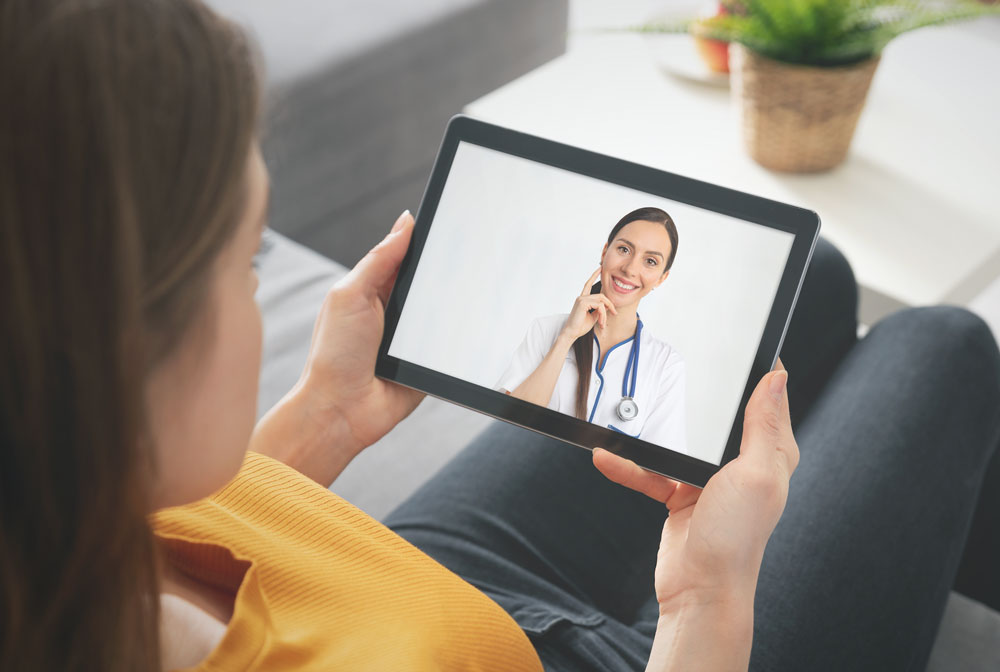 New and established patients can connect with us from anywhere for routine office visits and cosmetic consultations.  Receive a diagnosis, treatment plan and prescription electronically submitted to your pharmacy – all through a Teledermatology visit.
HOW TO GET STARTED
Schedule Your Appointment.
Please call (512) 444-7208 to book your Telehealth appointment or use our Online Appointment Request Form to schedule a Telemedicine visit with your selected provider. Upon scheduling, you will receive a link to your provider's "Virtual Waiting".
* If you are a NEW PATIENT, you must complete your New Patient Forms prior to your appointment. Please email the completed forms to info@swskin.com with a copy of the front and back of your insurance card and photo ID.
Financial Counseling.
On the morning of your appointment, a member of our front office team will call you to inform you of your insurance benefits and collect any applicable copays or out-of-pocket expenses.
Prepare for your Appointment
Please determine where you will be for your Teledermatology appointment. We recommend being in a room that has a natural light source. We also suggest having a flashlight handy.
Choose a Device- No app Required!
Android Phones and Tablets: Use Chrome internet browser AND close all other apps. You must "Allow" use of microphone and camera. 

iPhones and iPads: Safari internet browser NOT in "private mode" and close all other apps on your phone during use. OR apple store "doxy.me" app. You must "Allow" use of microphone and camera.

Laptops or Desktops:

 

Chrome, Firefox or Safari internet browser, enabled microphone and camera.
Enter the Waiting Room.
Enter you provider's virtual waiting room 5-10 minutes prior to your visit time with the provider since they may be with another patient. For more help, view our Technical Support Page.
TELEHEALTH Q&A
Q:  What type of appointments can be performed using Telehealth?
A:  Ideal issues to be addressed using Telehealth include cases of acne, rosacea, eczema, psoriasis, skin discoloration, rashes, melasma, spot checks, and itchy skin.  Cosmetic consultations can also be done via Telehealth.  Urgent medical and surgical appointments must still be scheduled for an in-person appointment.  If you have an emergency, call 911.
Q:  What's the cost of a Telehealth appointment?
A:  Teledermatology visits are covered by Medicare and most commercial insurance carriers. If you are uninsured, please contact our office for self-pay rates.
Q:  Can minors participate in Telehealth?
A:  All Telehealth patients need to have their own unique email address, so as long as that's the case, they can participate.  A parent or guardian must be present for all Telehealth visits at this time.
Q:  Can I choose which doctor I want to see via Telehealth?
A:  You may schedule your Telemedicine appointment with the physician or provider of your choice.  Please note that some of our providers may not offer the option of Telehealth appointments.
Q:  What if I need to cancel?
A:  Call our office immediately if you need to cancel or reschedule.  We require 2 hours of notice for canceled Telehealth visits.
Q:  Who should I call if my provider is not available at my scheduled appointment time?
A:  Call (512) 444-7208 if you experience any difficulties.
Q:  What type of device can I use for a Telehealth appointment?
A:  You can use almost any device with internet, a microphone and camera!
Q:  Are there any additional resources to help?
A:  Yes!  Please visit our dedicated Telehealth Technical Support Page