Brenda F Watkins, MD
Now offering Telehealth virtual dermatology appointments. New and existing patients can receive a diagnosis and treatment plan including prescription medications without leaving home. Learn More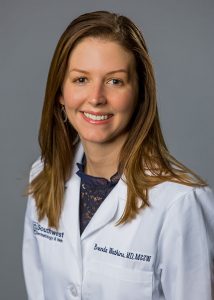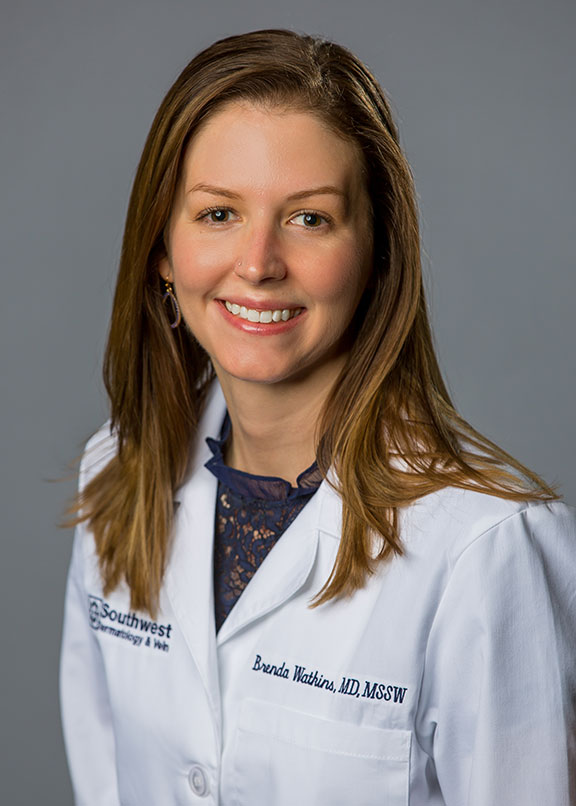 As part of the Southwest Dermatology & Vein team, Dr. Watkins is excited to serve patients in our Dripping Springs Clinic.
Dr. Watkins attended Texas A&M University in College Station graduating summa cum laude with a degree in Sociology. She earned a Master of Science in Social Work degree with a concentration in Community and Administrative Leadership at The University of Texas in Austin. She completed her medical school, medicine internship and dermatology residency at Texas Tech University Health Sciences Center.
During residency training, Dr. Watkins was honored with the Dermatology Department's Volunteer of the Year Award (2016-2017) for her service to Lubbock Impact's Free Clinic. She also received the Staff/Resident of the Month Award (May 2017) by the University Medical Center in Lubbock for her exceptional patient care and professionalism. She has authored articles in the dermatology literature as well as presented several podium and poster presentations.
Dr. Watkins loves to incorporate social work values of service, integrity and dignity into her care as a dermatologist. Her goal for every encounter is for the patient to feel educated and empowered regarding their dermatologic concerns. Dr. Watkins enjoys treating all types of dermatologic conditions in all age groups through a variety of medical, procedural and cosmetic treatments.
Dr. Watkins is proud to call Central Texas home. Living in the Dripping Springs area provides the best of both worlds: small town feel with big city access. You might find her at a music festival, the pool or school with her children or trying out one of the local breweries with her husband.
What Patients Are Saying:
"I do not see how anyone can beat the level of service shown to me by Dr. Watkins and her staff. Courteous, Friendly, Professional, Caring about their Patients." – Johnny W. (July, 2019)
"Dr. Watkins is very attentive and thorough- i feel certain if i had a cancerous mole she would find it. She and her assistant were kind and welcoming. I'm very happy to have found this dermatologist practice. " – Tammy S. (April, 2019)
"I've had many dermatology appointments but mine with Dr. Watkins was clearly the best. She was thorough, attentive, and personable to boot! I've already referred two other clients. I was very impressed and look forward to coming back!" – Louis D. (July, 2019)