Michael S Graves, MD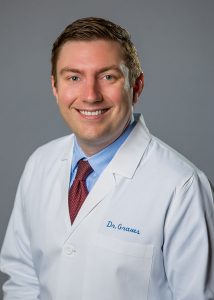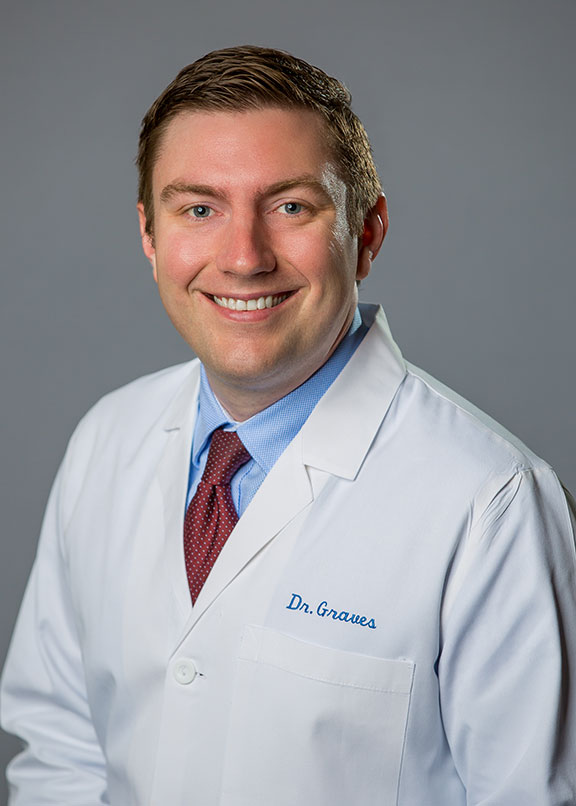 Dr. Graves, a native Austinite, watched his father Dr. Glenn Graves (a South Austin family physician) care for patients through an increasingly challenging medical system. Inspired by his father, Dr. Michael S. Graves graduated with Honors from Brown University with a degree in Biology, then attended medical school at UT Southwestern Medical Center in Dallas where he attained membership in the Alpha Omega Alpha Honor Medical Society. Quite naturally, Dr. Graves has adopted his father's values of utmost respect and consideration for his patients.
During Dermatology residency training at the Medical College of Georgia, Dr. Graves was recognized for his excellent teaching skills with two prestigious teaching awards. In his final year, he served as Chief Resident and was awarded for being one of the top resident physicians within the institution at large.
Prior to taking over Southwest Skin Cancer and Vein Clinic, Dr. Graves completed a prestigious fellowship in Mohs surgery and cutaneous oncology at Scripps Clinic in La Jolla, California. There he learned advanced techniques in skin cancer diagnosis and treatment including Mohs surgery, as well as the latest techniques in surgical and facial reconstruction. During his fellowship, Dr. Graves was trained in the comprehensive diagnosis and treatment of leg vein disease, as well as the use of lasers for cosmetic and leg vein treatments by some of the country's top specialists in these areas.
Dr. Graves has also authored numerous scientific articles in noted medical journals. Dr. Graves is excited to be back in his hometown of Austin and to be part of the Southwest Dermatology & Vein team. Dr. Graves spends much of his free time running, biking, and spending time with his family. Dr. Graves is also a competitive ballroom dancer and has spent much of his life developing this passion.
Professional Experiences and Honors
Board-certified by the American Board of Dermatology
Diplomate of the American Board of Venous and Lymphatic Medicine
Associate of the American College of Mohs surgery
Fellow of the American Academy of Dermatology
Member of the American Society for Dermatologic Surgery
Member of the Texas Medical Association and American Medical Association
Member of the Travis County Medical Society
What Patients Are Saying:
"Dr. Graves is a meticulous and highly qualified MOHS and skin cancer doctor; who also has an excellent bed side manner! We are lucky to have him in Austin" – Ann M. (August, 2019)
"Dr. Graves is both highly professional and extremely generous with the time and care he provides his patients. I cannot recommend enough Dr. Graves' services and the friendly staff and assistants at this clinic." – Matthew B. (January, 2019)
"Very knowledgeable and personable doctor, Mohs surgeon. Smiling faces. Customer service. Prompt attention. After my experience with Dr. Graves at SW Skin Cancer and Vein Clinic, I highly recommend his practice to anyone seeking dermatology care!" – Kelly A. (October, 2018)
"This clinic, Dr. Graves in particular, is quite possibly the epitome of what medicine is all about. Not only did they leave me with a *barely visible to the human eye* scar where they removed my skin cancer, but helped me do it in a way that my family & I could afford. They did what was necessary to ME…not what would make them money. I have the utmost admiration & respect for Dr Graves and his team and would recommend anyone to go see them. They are honest, professional, kind, and a top notch medical team. Thank you SO much Dr Graves & staff!!" – Lindsey H. (October, 2017)
Austin
M-Th 8AM – 5PM
4419 Frontier Trail
Suite 110
Austin, Texas 78745-1567
Ph: 512.444.7208
Fx: 512.444.2343